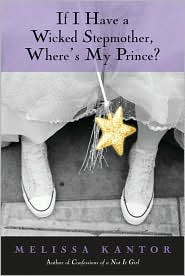 Everybody knows the story of Cinderella, a girl who lives with her wicked stepmother and two evil sisters but in the end lives happily ever after with Prince Charming. This story is a modern version of the famous Cinderella with a twist. Lucy Norton is playing "Cinderella" living with her wicked stepmother Maura and two bratty step sisters. Maura seems to do just about anything to make Lucy seem like the culprit in any situation in front of her father.
Now the ultimate question is "Where's her prince?" Connor Pearson seems like the perfect candidate. He is the star basketball player, a "hottie", and of course the most popular boy in school. Lucy Norton catches his attention and soon they are going out. Being the girlfriend of Connor Pearson has it perks like attending cool parties, new friends, and an invitation to the prom. But where does the talented and cute artist Sam Wolffe, fit into this picture?
I read this book because it was highly recommended by my friend. However, when I read it I wasn't satisfied. It definitely had its funny moments and I really enjoyed reading about Lucy's dress shopping. But it was really predictable at times and I felt that Lucy's relationship with her love interest where not fully developed. The conclusion of the book was really predictable and too abrupt. If your looking for a fun and light read, then I would suggest picking this book up.
Melissa Kanotr is the author of two other books called called
Confessions of a Not It Girl
and
The Break Up Bible.
Has anyone else read any of those books? What did you think of them?